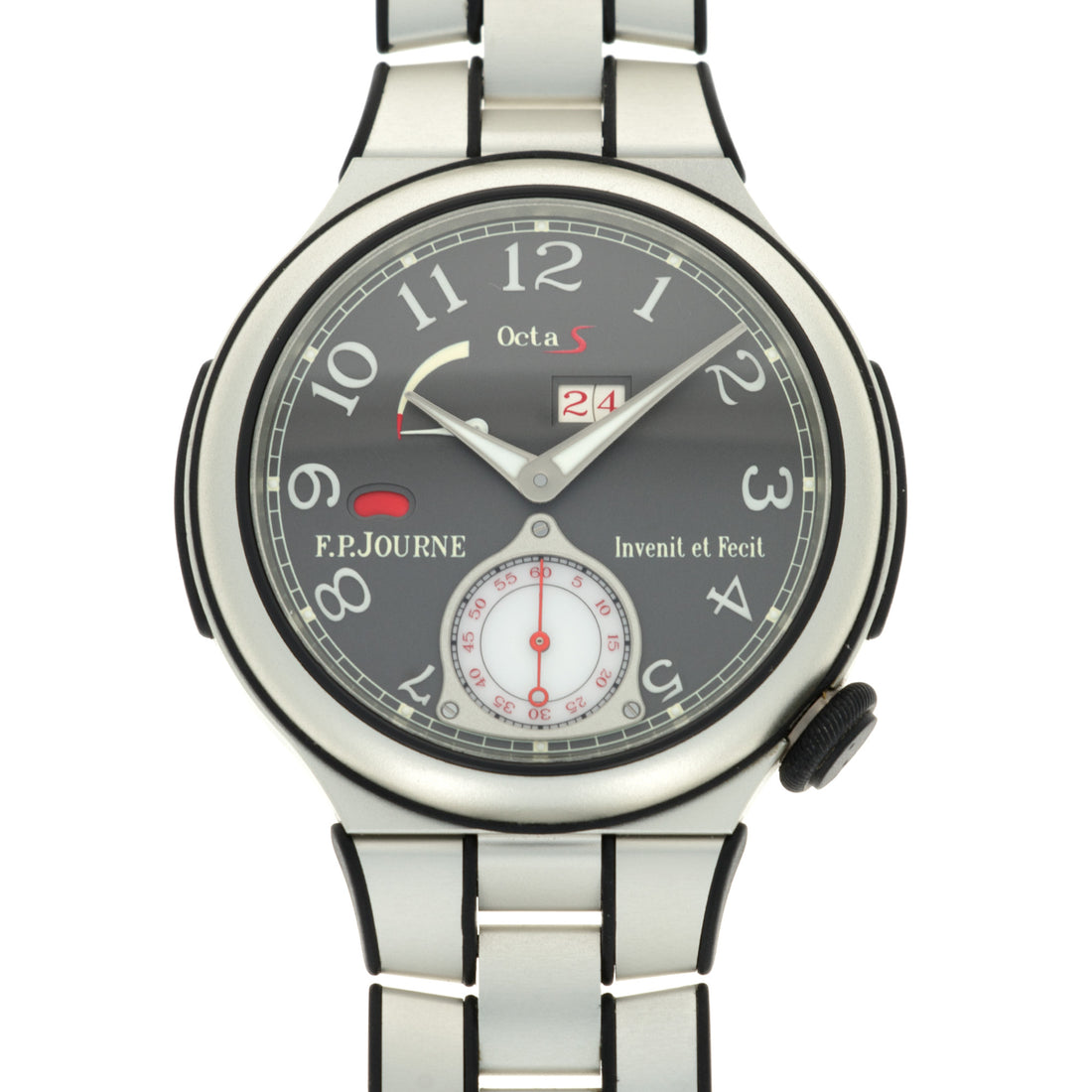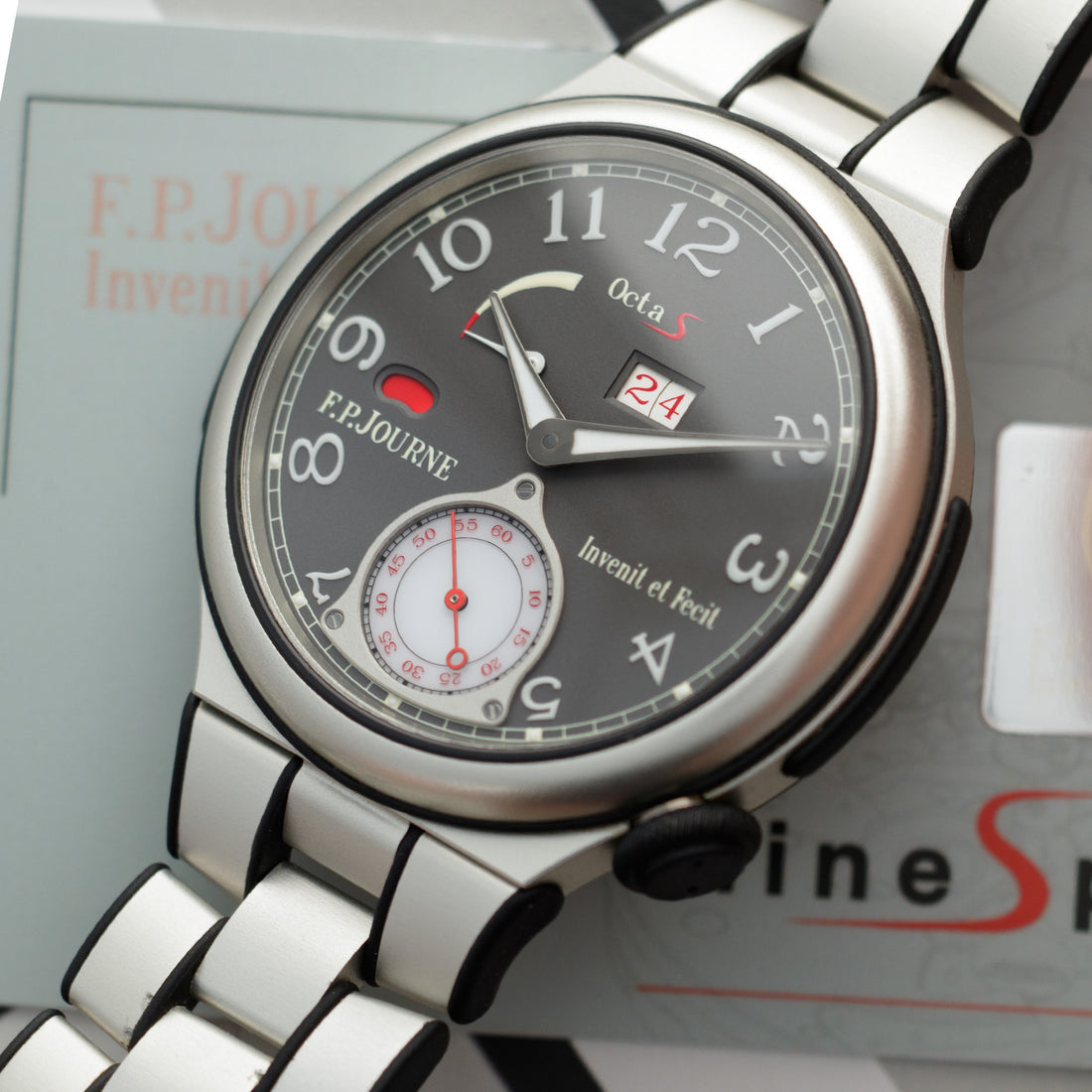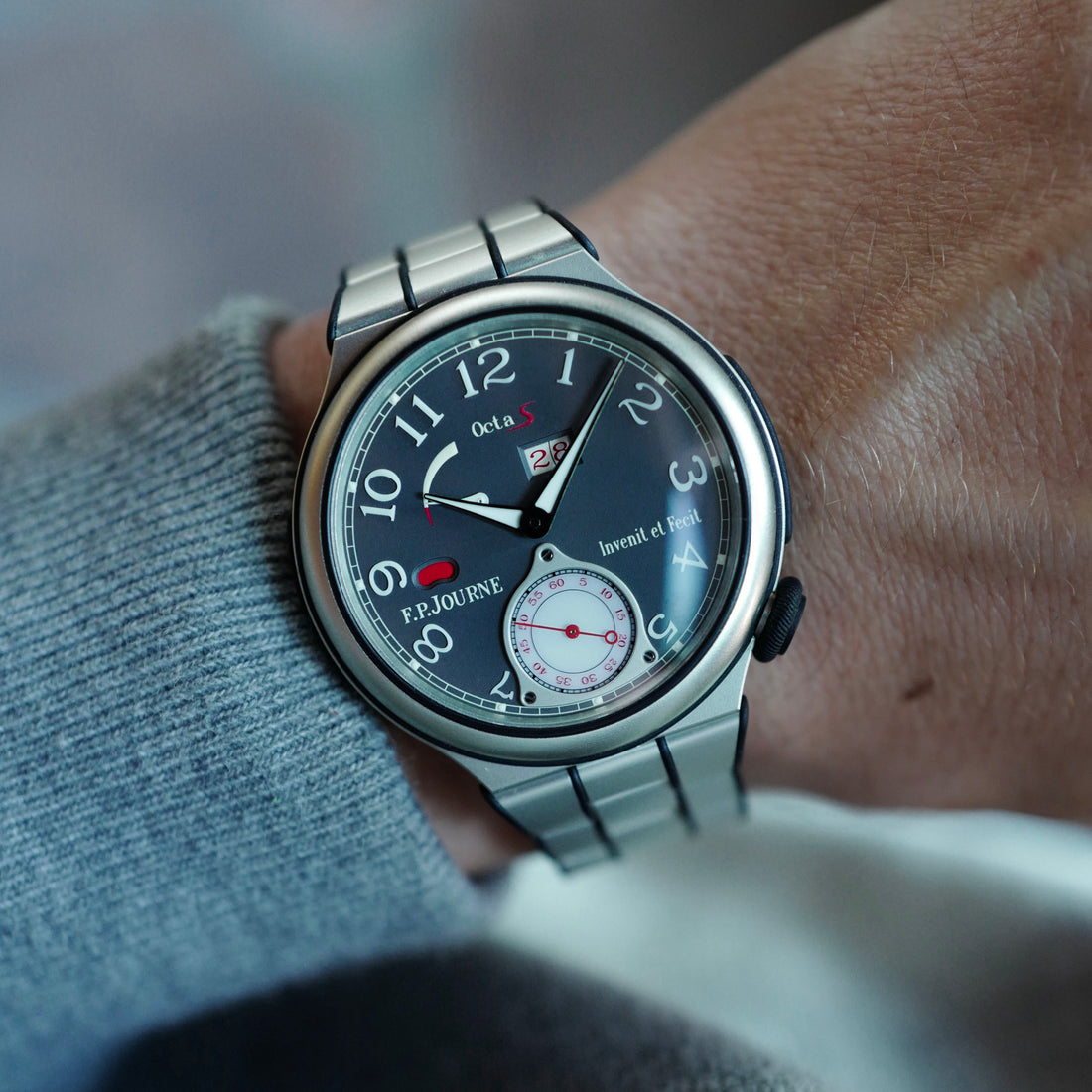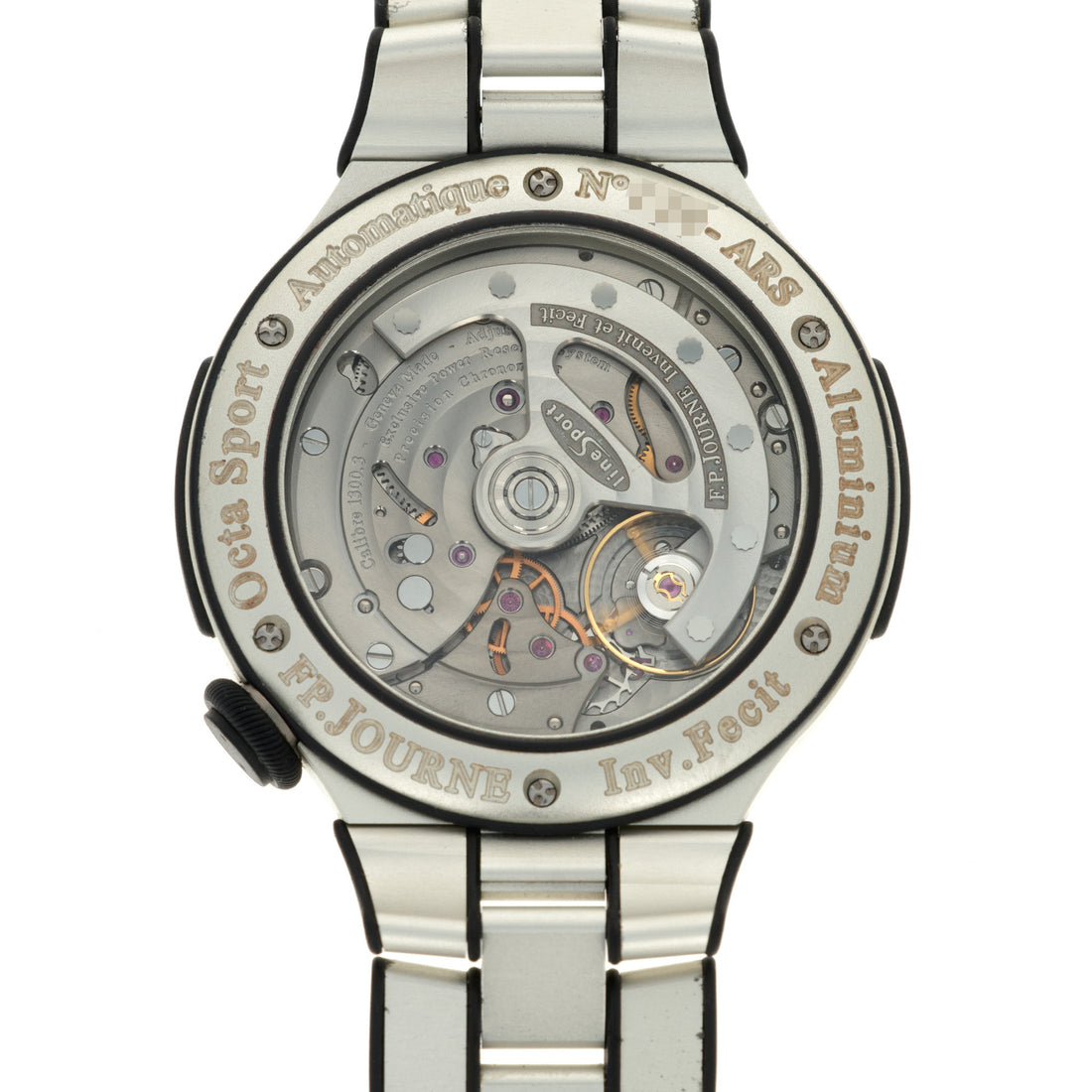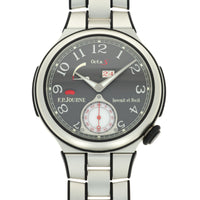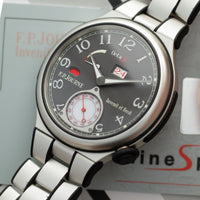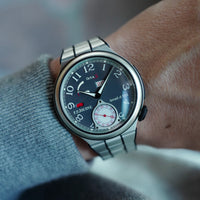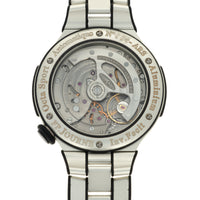 F.P. Journe Aluminum Octa Sport Watch
Brand
: FP Journe
Model
: Octa Auto
Reference
: N/A
Year
: 2015
Material
: Aluminum
Dial Color
: Grey
Dimensions
: 42mm
Watch Movement
: Self-Winding
Bracelet/Strap
: Aluminum and Rubber
Box/Paper
: Original Box and Warranty
Condition
: Excellent Condition with Very Minor Wear
SKU
: 176757
Launched in 2011 as the worlds first aluminum sports watch, the Octa Sport has long been established as an extension of F.P. Journes unwavering desire to create timepieces that push boundaries that other watchmakers never even knew existed. While the idea of a sports watch has long been established as a timepiece that is robust and overtly capable, for F.P. Journe, it was a timepiece that is light and thoughtfully designed.; both of which the aluminum Octa Sport most definitely is. Thanks to its aluminum construction and automatic cal. 1300.3 movement, which is also made of aluminum, the Octa Sport weighs in at an incredibly light 53 grams. As a result of its light aluminum construction, F.P. Journe bulked up the Octa Sports with black rubber bumpers across its 42mm case, bracelet, winding crown, and bezel, which protect it from impacts. These black bumpers match the Octa Sports grey dial and provide an exciting contrast to the silver shimmer of its aluminum construction. Featuring a date display, power reserve indicator, a screwed-down small seconds display at 6 oclock, a day/night indication at 8 oclock, and large luminescent Arabic numerals, the Octa Sport still retains the capable essence of a sports watch but with a sense of F.P. Journes design language mostly communicated through its unique construction and an unmistakable aesthetic flair across its grey dial. A truly unique watch to the point of its own demise, the aluminum variant of the Octa Sport was discontinued and replaced by a titanium variant due to the difficulties F.P. Journe encountered while working with aluminum. So, our 2015 example is one of the last aluminum examples produced, and is offered in exceptional condition due to its recent F.P. Journe service.
Please feel free to get in touch with any questions. The best way is to email us at hello@thekeystone.com or text/call (213) 632-9061
If you are interested in selling or trading your watch, please include as much information as possible, as well as photos. You may also email photos to hello@thekeystone.com 
When a watch is purchased, our watchmaker will perform a thorough inspection of the movement and perform a number of tests to ensure the watch is functioning in top condition before shipping. This process can take 7-10 business days. 
Once your watch is ready, watches shipped within the United States are sent via insured FedEx Overnight and will arrive the next day. We will send over tracking information once the watch ships. 
International shipping can take a number of days considering customs and travel. Straps made from exotic materials banned for import will be removed from the watch prior to shipping.
We know it can be difficult be completely certainly that a watch's condition, size or shape is what you are looking for. 
We provide a 5 day inspection period from delivery so that you may receive the watch and decide if it is right for you. 
This is not a trial period; our watches are well documented and any wear or damage will be deducted from the return amount. 
At The Keystone, we accept payment via Credit Card, Bank Transfer and major Cryptocurrency Coins. Please reach out via email with any questions about payment to Hello@thekeystone.com