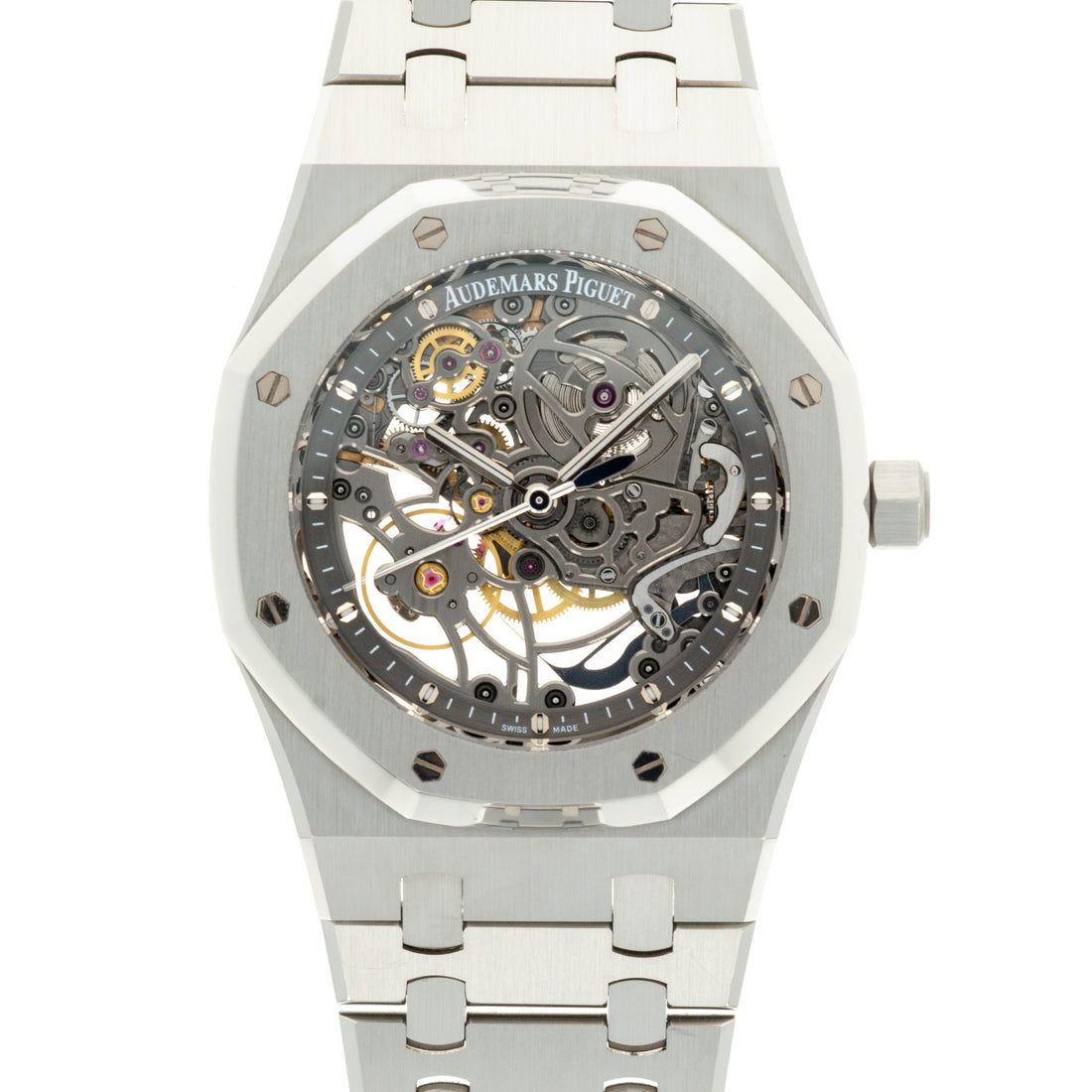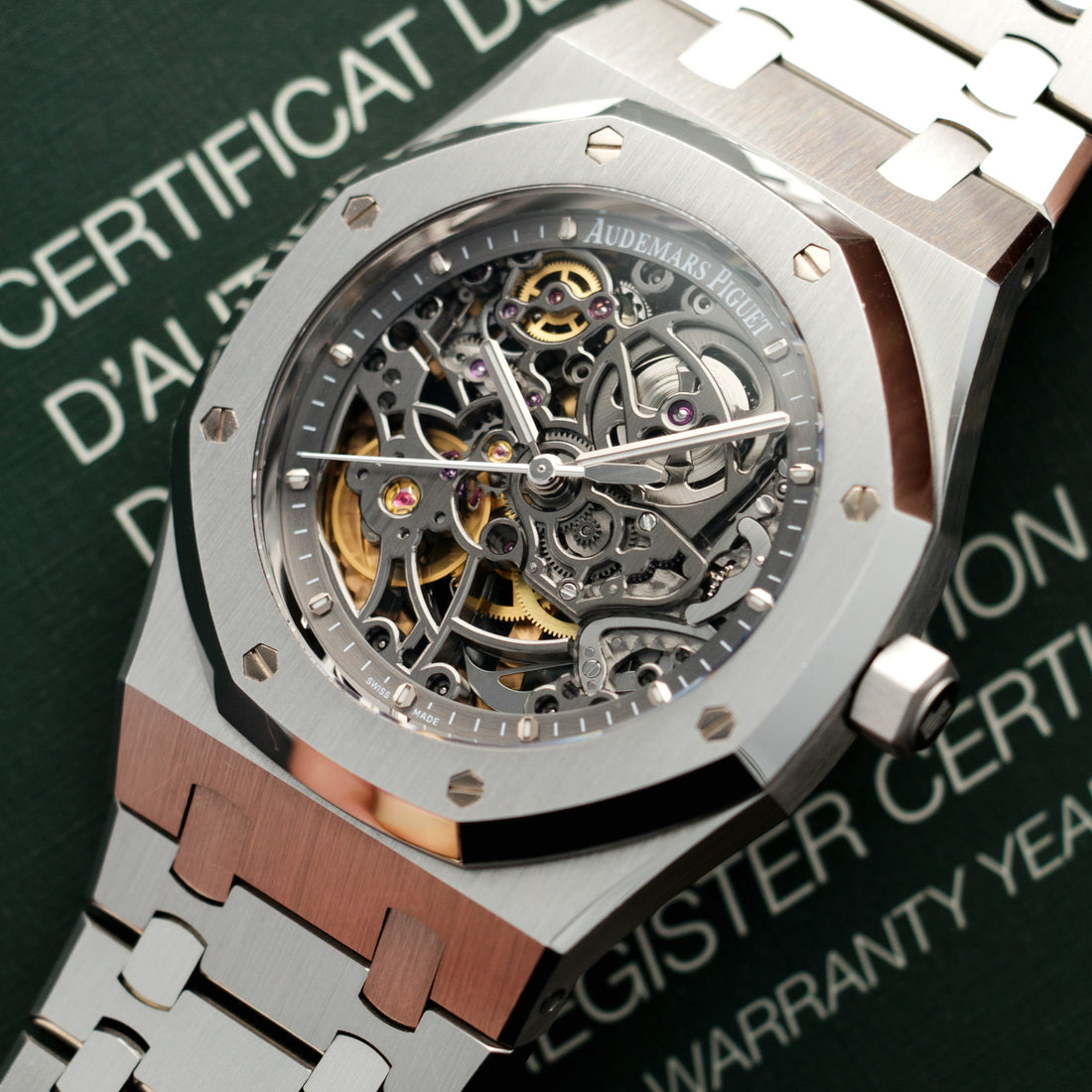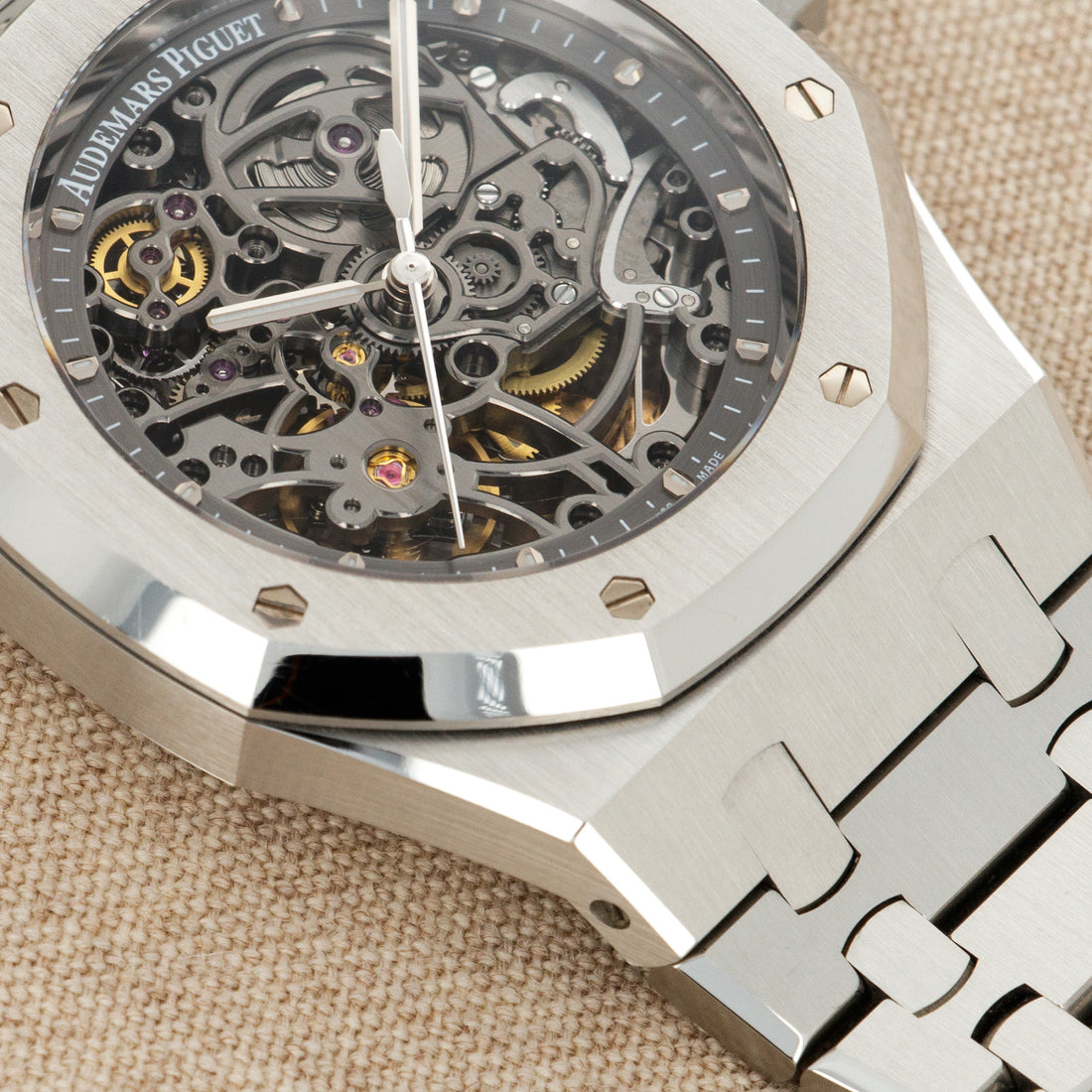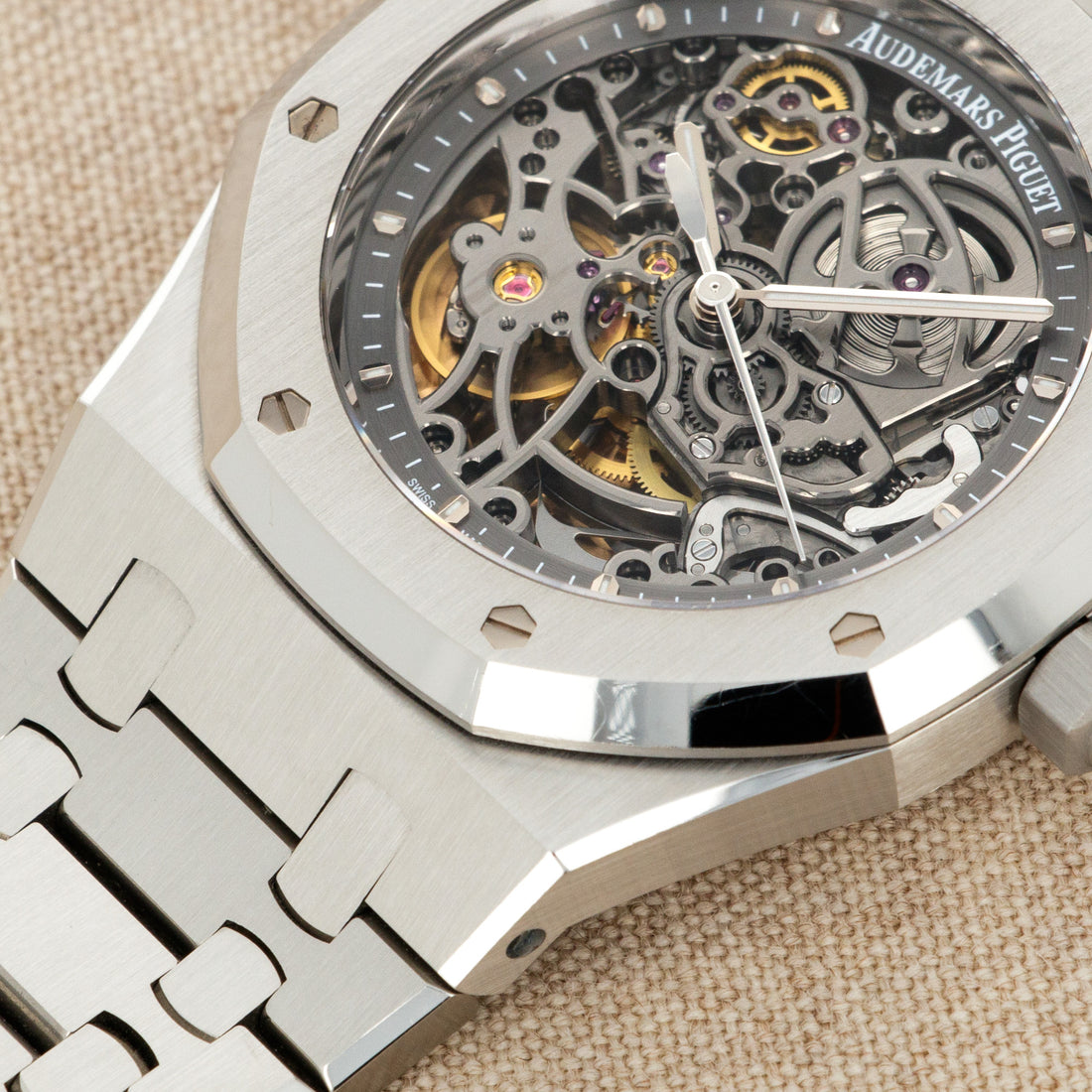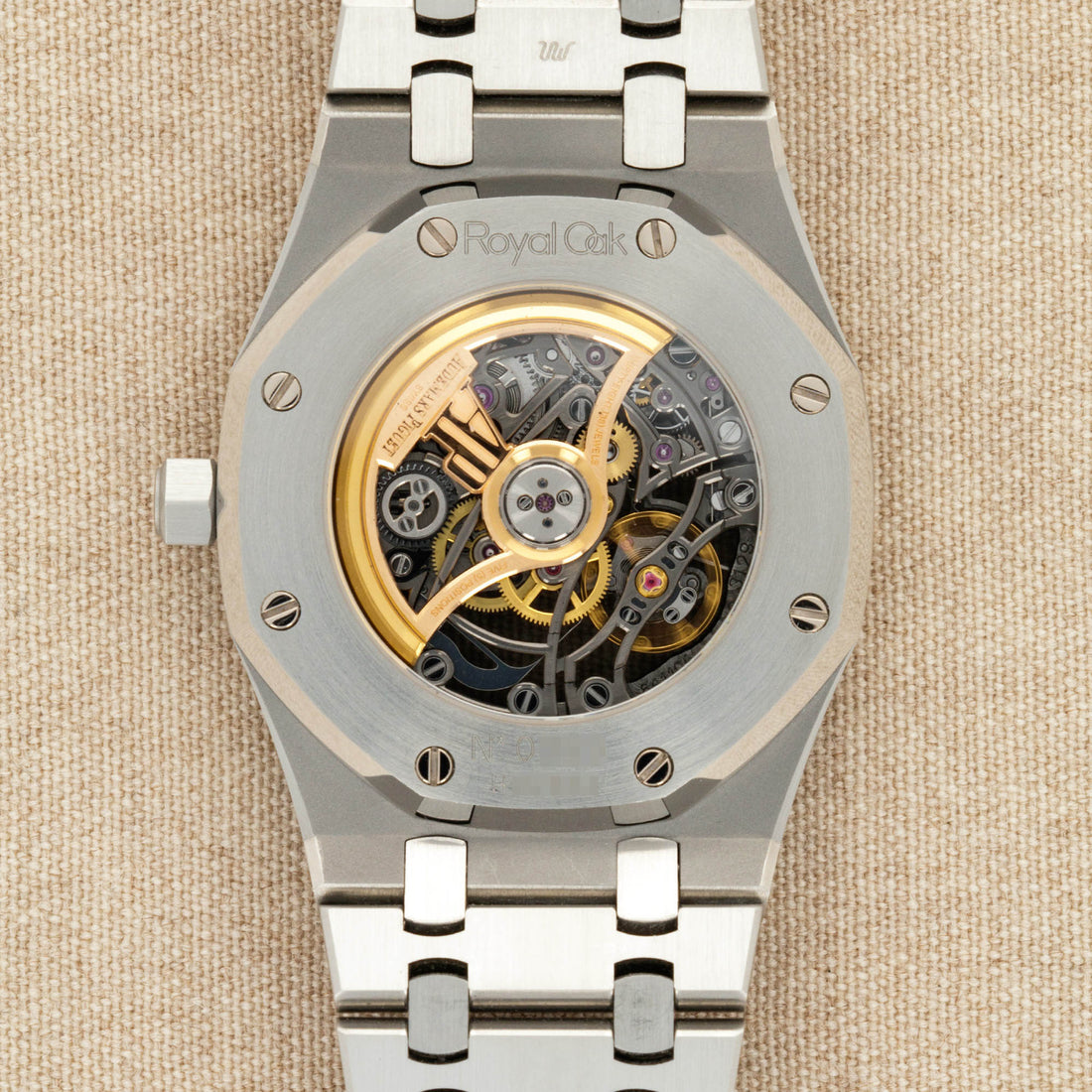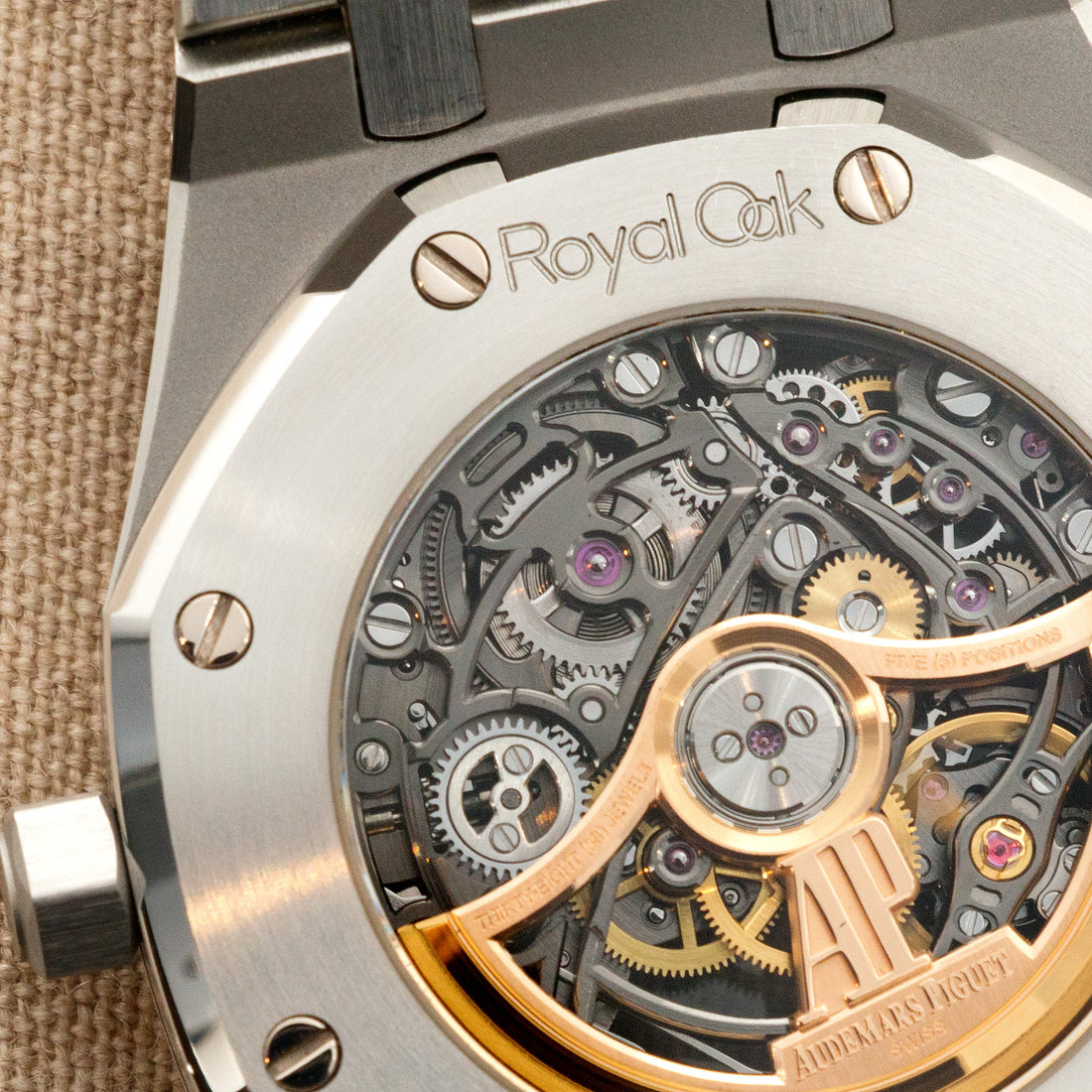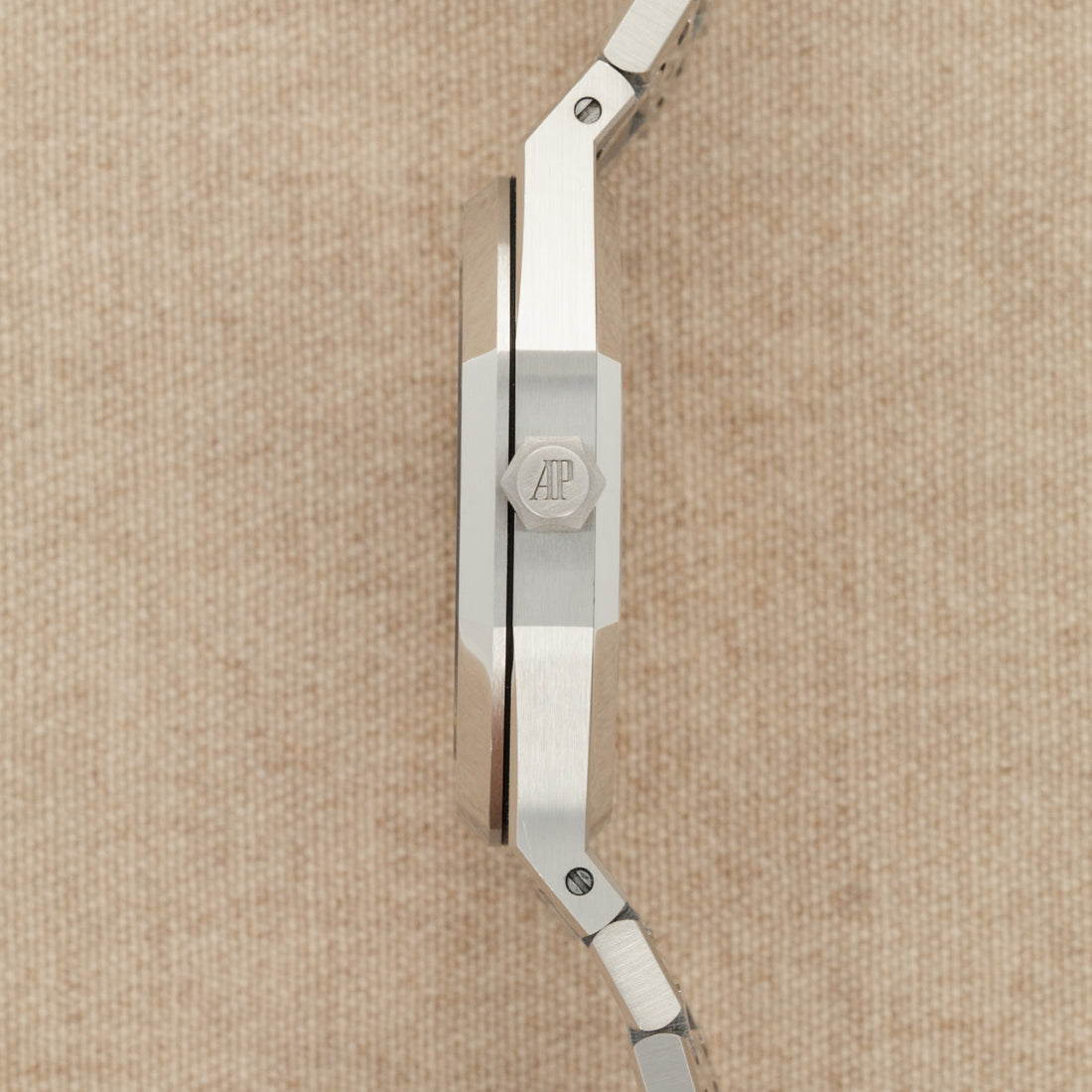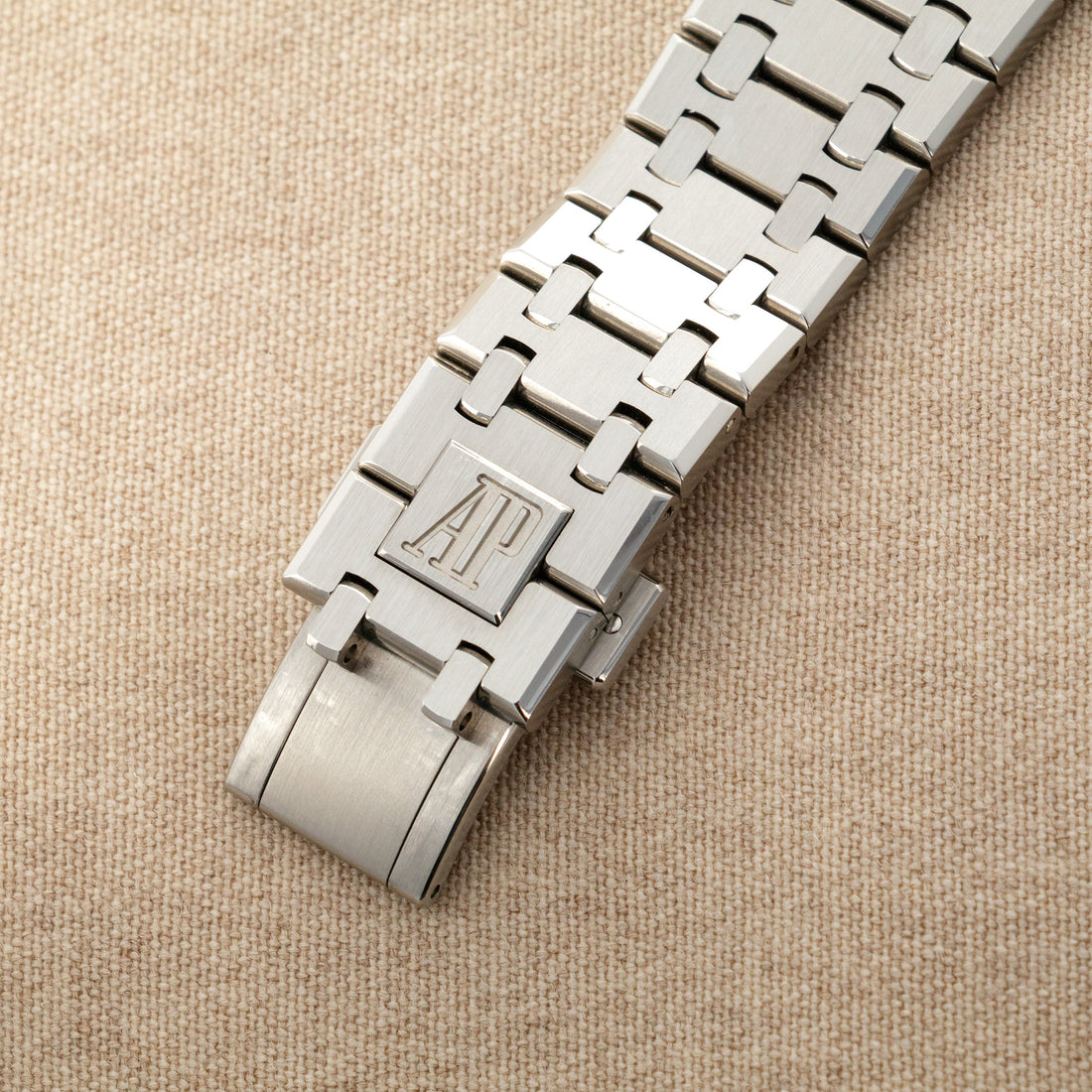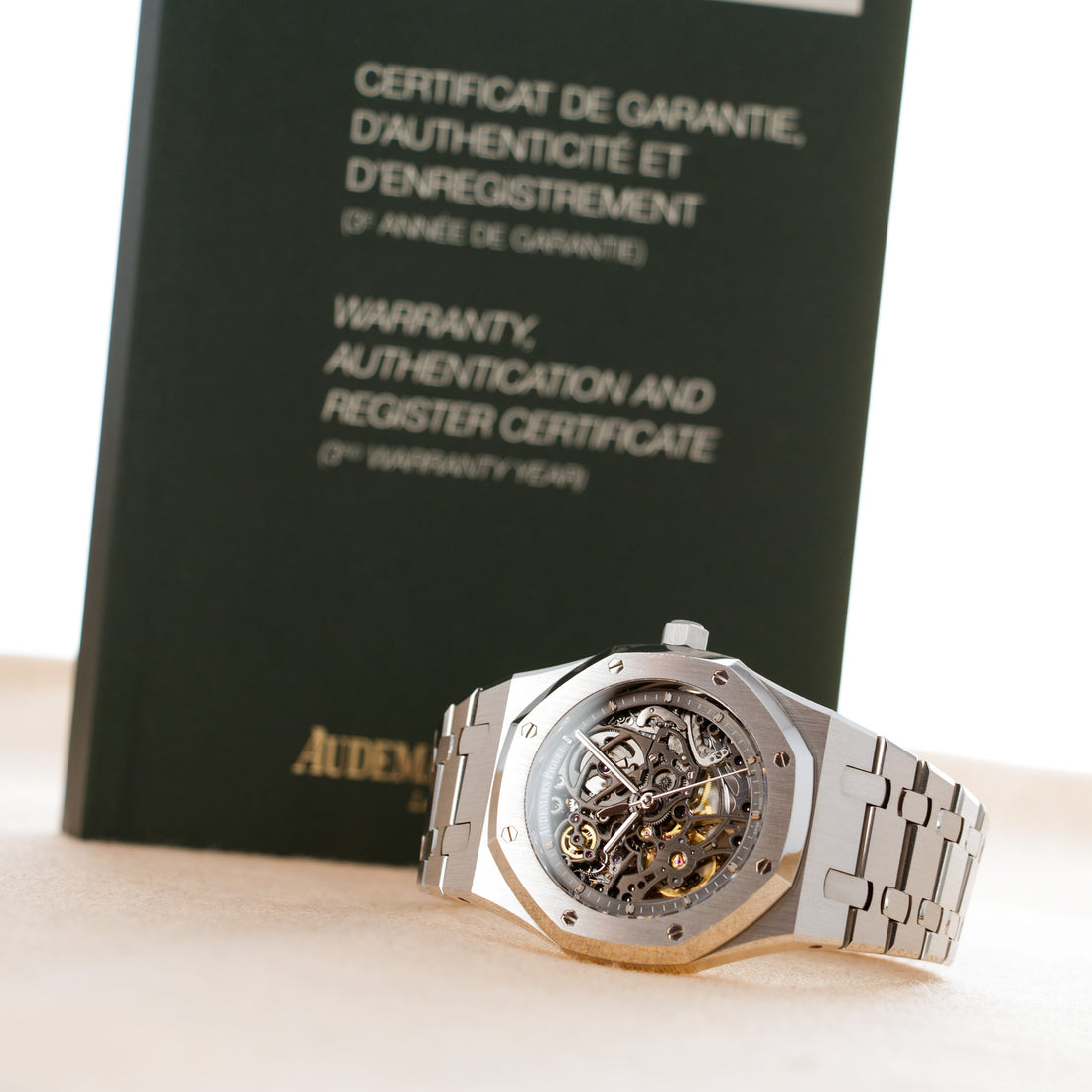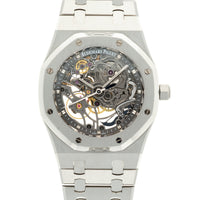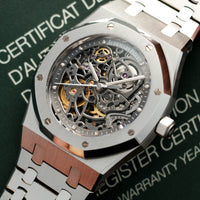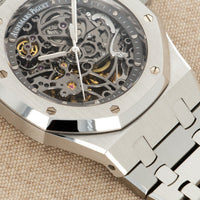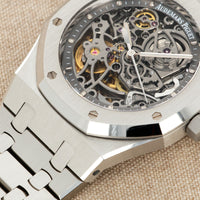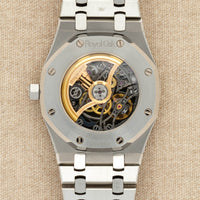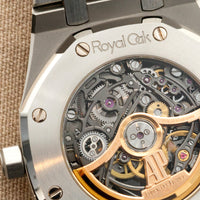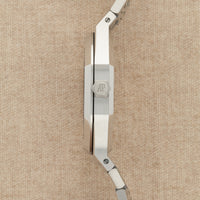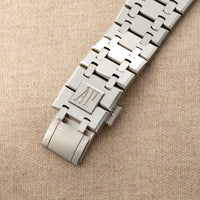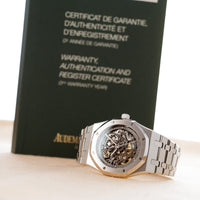 Audemars Piguet Steel Skeletonized Royal Oak Ref. 15305ST
Brand
: Audemars Piguet
Model
: Royal Oak
Reference
: 15305ST.00.1220ST.01
Year
: 2013
Material
: Steel
Dial Color
: Skeleton
Dimensions
: 39 mm
Watch Movement
: Self-Winding
Bracelet/Strap
: Steel
Box/Paper
: Box & Papers
Condition
: Excellent Condition with Very Minor Wear
SKU
: 185012
The modern horological landscape has been overrun with a select few dial colors that have become the status quo. However, in their bid to create some of the industrys most unique timepieces, Audemars Piguet have broken away from that reliance on color by going back to their roots and emphasizing the incredible amount of work that goes into their offerings. Achieved by removing the dial almost entirely, AP have continued their tradition of openworking their models as a means to celebrate their labyrinthine movements, impeccable craftsmanship, and incredible designs, all the while breaking away from the industrys norms something the Royal Oak stands as the embodiment of considering its heritage as the first stainless steel luxury sports watch. Launched in 2010, the ref. 15305ST marries the Royal Oaks classic 39mm stainless steel octagonal case and integrated bracelet pairing with APs signature craft through its openworked dial and movement. Powered by APs automatic cal. 3120 movement, the ref. 15305ST comes in at an impressively thin 9.4mm tall and thus wears just like any other Jumbo Royal Oak, all the while celebrating the Royal Oaks avant-garde design in a new and exciting way. By appealing to the craftsmanship required to successfully skeletonize a dial and movement, the ref. 15305ST acts as a canvas for Audemars Piguet to display the lengths they will go to create new and interesting timepieces while paying homage to arguably one of the most iconic timepieces ever made. With its anthracite dial and slate grey openworked movement bridges, the ref. 15305ST is a stylishly monochromatic timepiece that is a delight on the wrist.
Please feel free to get in touch with any questions. The best way is to email us at hello@thekeystone.com or text/call (213) 632-9061
If you are interested in selling or trading your watch, please include as much information as possible, as well as photos. You may also email photos to hello@thekeystone.com 
When a watch is purchased, our watchmaker will perform a thorough inspection of the movement and perform a number of tests to ensure the watch is functioning in top condition before shipping. This process can take 7-10 business days. 
Once your watch is ready, watches shipped within the United States are sent via insured FedEx Overnight and will arrive the next day. We will send over tracking information once the watch ships. 
International shipping can take a number of days considering customs and travel. Straps made from exotic materials banned for import will be removed from the watch prior to shipping.
We know it can be difficult be completely certainly that a watch's condition, size or shape is what you are looking for. 
We provide a 5 day inspection period from delivery so that you may receive the watch and decide if it is right for you. 
This is not a trial period; our watches are well documented and any wear or damage will be deducted from the return amount. 
At The Keystone, we accept payment via Credit Card, Bank Transfer and major Cryptocurrency Coins. Please reach out via email with any questions about payment to Hello@thekeystone.com